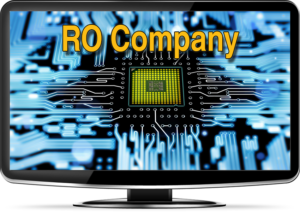 Do you have problems with your Flat screen LCD monitor? RO Company services locally and nationally from our location in Carrollton, Texas. Our range of services includes computer repair, server repair, laptop and notebook LCD screen repair and maintenance. We have a vast experience in working on all platforms. We offer high quality services in computer flat screen LCD monitor repairs. We specialize in computer monitor repair service for all brands and makes of color and monochrome CRT monitors and LCD/ TFT monitors. Just one small component failure can render your monitor useless.
Computer monitor repair service at RO Company resolves all problems encountered by a computer monitor. Whether the monitor is not powering up, the screen is dark, or the monitor shuts down abruptly, we can solve it effectively. Regardless of monitor size, with our factory certified technicians we can handle all your monitor and computer terminal repair requirements.
RO Company also repairs Touch Screen LCD Monitors such as ELO.
RO Company specializes in component level computer monitor repair. Our service technicians possess the essential skills to undertake a repair on most high quality CRT LCD monitors.