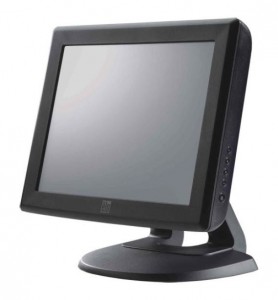 ELO Touch Screen Monitors can be repaired for a fraction of the cost of replacement. The ELO touch screen is not always the first part to break down, the power supply and the main boards however are. These parts can be repaired and or replaced for a nominal cost of replacement of the entire machine.
Unlike our competitors, RO Company  is not in the business of  trying  to sell you any ELO Monitors or equipment, as we are strictly a repair company.  Our goal is to provide you and your company with a satisfactory repair of your ELO touch screen monitor.   We look forward to offering you professional customer service and working with you for many years to come.
Some common tourble shooting symptoms with your ELO Touch Screen Monitor, or LCD monitor.
Dead machine
Screen comes on briefly
Screen will flicker
Touch does not respond
Most ELO monitors can be repaired for a fraction of the cost of a new or refurbished machine.
The following is a list of the models of  ELO Touch screen monitor repairs we work on. We offer service for more than what is shown here. If the model number of your touch screen monitor is not shown here, it is very likely we can be of assistance. Contact us for more information.
1215L 1528L 1729L 2039L
1229L 1529L 1739L 2420L
1247L 1537L 17A2 2620L
1515L 15A1 1915L 2639L
1522L 1715L 1928L 3220L
1525C 1725C 1939L 3239L
1526C 1726C 2020L 4220L